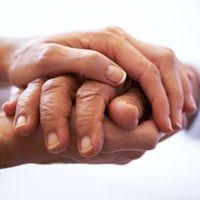 Bereavement Package
Losing a loved one is one of the hardest things we ever have to experience in life. In times of this grief and mourning, your family can use friends that will help make the experience as easy as possible. If you've lost a loved one and you expect to have many family members and friends come into town to help you celebrate the life of your loved one, and you're needing a place to privately enjoy the memories and each other's company, let the Civic Center be your private place. 
The Bereavement Package Includes:
Tables and Chair rental and set-up
Refreshment Serving Area
Waived Catering Fee
Complete Clean up after your event
Small Event Package Pricing:
1/3 Exhibit Hall $200 (seating up to 100)
1/2 East Hall $125 (seating up to 40)
Interested in booking your event here? Just need more information? Either way, just fill out this form and our Director of Event Services will follow up with you!